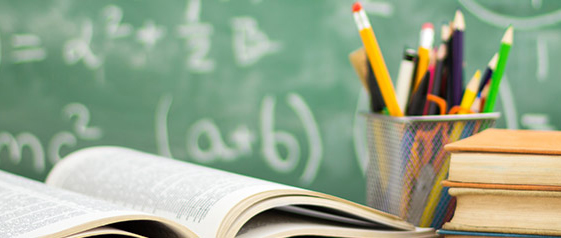 We're pleased to introduce Discovery Academy's own English Summer Camp. It is a great opportunity for students to travel abroad to the most recognized multicultural and metropolitan city in all of Canada – Toronto. Students' day will be filled with learning the language, getting accustomed with Canadian culture, making long lasting friendships through various activities and team building exercises.
Here are some details:
Age group: 14-17 years old
Arrival: First day of July
Duration: 4 weeks (last day July 31)
Language: English and/or French
Location: Toronto, province of Ontario, Canada
Living Arrangements
In order to allow for complete abroad experience, students will be provided with living arrangements at the Seneca College Finch campus (Toronto) and exposed to Canadian culture through (included in the tuition) meals three times a day.
Accommodations include spacious bedrooms with a double bed in each room, individual air conditioning, kitchenette with a full-size refrigerator and a microwave oven, private in-suite, three –piece washroom, complimentary high-speed internet, local calling and satellite television, closet, dresser, desk and chair in each bedroom. All bedding, towels and toiletries are included.
Intensive English Program
This program entails a thorough English proficiency testing, identifying your child's current reading, writing and speaking level. Upon the completion of the placement test, an individual program is created to improve a child's ability to freely communicate in English through the use of interactive activities, conversation with other students born and raised in Canada with English as their native language and individualized approach to learning designed by qualified Canadian teachers. At the end of the program, each student will receive a certificate of successful completion of Discovery Academy's English Summer Camp.
Top Universities Orientation
Students will be given the opportunity to tour among Ontario's largest and most prestigious universities throughout students' stay here. Lectures at University of Toronto, York University, University of Waterloo, McMaster University, Queens University and many other elite universities of Ontario will be attended as a group in order to experience authentic learning environment. Meeting with Toronto's top professors will be arranged for any questions or concerns students may be facing. University professors will discuss current and future job market, ongoing research conducted at universities and much more.
Canadian Adventures and Activities
While learning the language is an essential part of this educational experience, it is important not to overlook the fun aspects of studying abroad. Our activities vary in their focus:
Canadian culture experience (some at additional cost):
CN Tower tour & Casa Loma Castle ($30 + $18)
Niagara Falls tour (including Maid of the Mist boat ride ($17) near the falls, Skylone tower and IMAX movie ($20), entertainment district, upside down house ($8))
Toronto sightseeing tour (some are free), exploring all of the hidden gems of old Toronto
Historical District / Pioneer Village ($16 for whole day)
Visiting Royal Ontario Museum (ROM) ($15 – $30),
Art Gallery of Ontario (AGO) ($11),
Hockey Hall of Fame ($20)
Canadian Farm ($10-15)
Ottawa-Montreal-Quebec Tour:
the trip includes travel, accommodations, meals and excursions to the three famous cities of Canada. During the stay in Ottawa, capital city of Canada, students will get a chance to visit the Parliament Building, Museum of Civilization and War Museum. In Montreal, students will get a chance to visit "Saint Joseph's Oratory of Mount Royal", as well as see Montreal's famous replica of Notre Dame in Paris, France, the "Notre Dame Basilica". Students will also visit Olympic Stadium and Tower in the city of Montreal, which was the site of 1976 summer Olympic Games. A great night time entertainment will show the visitors why Montreal is most famous for its night life. Finally, Quebec City, a European style city that is known for its antique shops, elegant architecture and richness of French culture is the final destination of the tour. Students will visit the historic downtown core as it was an original walled city with the Chateaux Frontenac overlooking the St. Lawrence seaway.  ($500+)
Nature Experience:
Four days at the lakeside cottage, including swimming, campfires, extreme conditions survival training, outdoor activities (volleyball, soccer, badminton), as well as fishing and sun bathing.
Activities for fun:
Paintball ($30)
Mini golf ($10-18)
Wave pool ($5)
Drama
Barbeque with outdoor sport activities
Wall Climbing ($7), zip line ($15), scavenger hunt (free), hiking (free), high ($40) and low ($20) ropes at Blue Mountain resort (Toronto's most popular resort and spa)
Wonderland (Toronto's famous amusement park) ($50)