Program
Discovery Academy offers a great variety of high school courses for students who are looking for top quality education and a friendly environment in the school. We have smaller sized classes and all our teachers have their Ontario College of Teachers (OCT) certification. Our teachers ONLY teach subjects they completed in University and are familiar with the expectations in post-secondary education.
Why Discovery Academy
Over 600 students complete credits in Discovery Academy yearly
Students attend from over 20 public and private school in York Region
Discovery Academy was voted as a top private school in 2014 and 2015.
Best rated private school on Google reviews in York Region
High quality education, mixed with great environment and innovative learning techniques.
We are using latest technology to deliver great experience to students and parents. We welcome you to read our reviews about our night school program.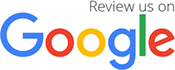 Accreditation
Discovery Academy is an accredited private school that has authority to grand credits toward Ontario Secondary School Diploma (OSSD). Our MIDENT number is 884964.
WINTER
February
to
June

FALL
September
to
January

SUMMER
July
&
August

Scheduling
Our courses run for 5 month (Fall and Winter).
To accommodate students busy schedule we offer multiple class dates during after school, evening, and weekend hours.
How many courses can a student take?
Students joining Discovery Academy as part-time students while attending a different Public school or Private School full-time can take up to 2 credits per semester.
Students can also take 3-5 courses if attending Discovery Academy full-time. In this case the student will be considered full-time and we will request the student's OSR (Ontario Student Record)
During summer students can take only 2 credits. One each month.
Student who are applying to university or/and college
For students who are applying to university or/and colleges we do require their OUAC (university applicants) or OCAS (college applicants) to update their application with appropriate courses and marks. Keep in mind, that you will receive it in mid December of a given year.
OUAC EXAMPLE : 2016-111111
OCAS EXAMPLE : 210012345678