Staff
The Discovery Academy teachers are a carefully selected group of people who are dedicated to igniting a passion for learning in their students. Extremely talented, hard-working and committed, our team meet the highest standards of their profession. We provide them with the best resources, facilities and opportunities to meet these standards. By fostering excellence in teaching, we are able to offer our students remarkable opportunities to be all they can be.
Faculty
The pride of Discovery Academy is its closely-knit community which comprises students, parents, past-parents, alumni, faculty, staff and friends. Staff are the backbone of our community. This team is highly committed and works extremely hard, both on the front lines and behind the scenes, ensuring that we have efficient administrative systems, engaging classes and friendly environment for the students and parents.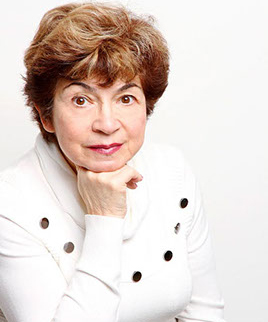 Dr. Marina Blumin
PHD
PHD
Dr. Blumin founded Discovery Academy in 2006. Her main objective was to help students succeed during post-secondary education and become well-rounded individuals. Throughout her life she worked in 3 different Universities in 3 different countries (Canada, Israel, and Russia). The last 2 Universities she conducted research at, Technion – Israel Institute of Technology and University of Toronto, are some of the most prominent in the world. Throughout her laboratory research, she has been leading PhD students in the field of Nanotechnology at University of Toronto for the past 15 years. A deep passion for science and mathematics has lead her to develop a new gifted education program designed for regular Preschool and Elementary students in which necessary skills are developed to succeed in our ever-changing technological and economic world. Last but not least, her philanthropic approach to life has lead her to open a Charity organization in 2016 that will be aimed at educating children with mental and physical disabilities.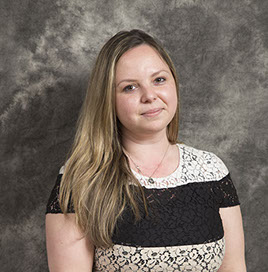 Alisa Abramova
Principal
English, Literature and ESL
Alisa Abramova is a York University graduate with an Hons. BA in English and a BA in Education. She is currently completing her Masters of Education in Leadership and Administration in Education from Brock University. Her experience consists of teaching elementary, high school and university students. Ms. Abramova has worked with Sick Kids Foundation and Learning Disabilities Association of Niagara Region and participated in Peace and Reconciliation Tour with Toronto Alpha to China and South Korea.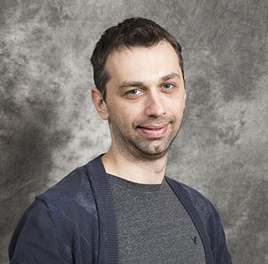 Soifer Kirill
Vice Principal
Mathematics, Science and Computer Science
I have been with Discovery Academy for five years and taught classes from grade 9 to grade 12. In 2010, I finished Bio-Chemistry BA at York University. At Discovery Academy I am teaching mathematics, science and computer science, as well as creativity and memory classes.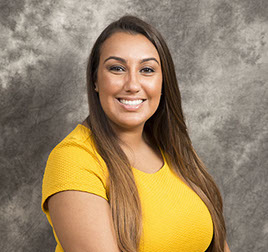 Cristina Dias
Science teacher
Mathematics and Science
Cristina completed her Honours Bachelor of Science at the University of Toronto with a major in Mathematics and double minors in Chemistry and Sociology. This was part of the Concurrent Teacher Education Program to which she also completed her Bachelor of Education at the Ontario Institute for Studies in Education. While completing this program, Cristina taught numerous grades and subjects. Her experience working with students with multiple exceptionalities inspired her to complete the Special Education Additional Qualification once she graduated. She is currently an Ontario Certified Teacher with specialties in Special Education as well as senior Mathematics and Science.
Cristina has experience working with students of all ages from preschool to grade 12 through summer camps, tutoring, and internships. Her love for coaching cheerleading and dance is translated into her teaching. She is known for being professional, friendly, and enthusiastic about learning. Her goal is to teach students in a way that best suits them individually so that they may reach their full potential.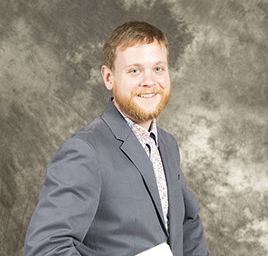 William Jaques
Humanities teacher
History, Politics and humanities
I am extremely passionate about teaching and learning. In my six years of teaching at the university level and five years of teaching at the elementary and high school levels, I have learned that everyone is capable of great success. It's just a matter of learning how best to reach each individual student and how to balance those styles in the classroom. I have an Honours Bachelor of Arts in Political Science and Philosophy from York University, a Master of Arts in Philosophy from McMaster University, and I am a PhD.c in the Department of Political Science at York University.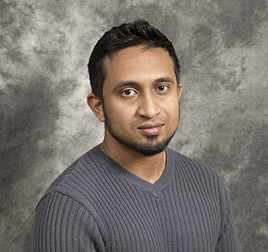 Nawab Gani
English, Social Studies teacher
English & Social Studies
I graduated from York University's Bachelor of Arts program having studied English Literature and Philosophy. Later, I completed my Bachelor of Education from the University of Windsor. I knew fully that teaching jobs in Ontario would be scarce, so I flew out to Saudi Arabia to teach English in a rural city for 6 months. Upon return, I began working as a senior English and Social Science teacher at several different schools and have been teaching ever since!
Ultimately, I chose this profession after realizing the inextricable connection between the presence of great ideas and the realization of them. Without effective reading, writing, and speaking skills, the most important ideas can be lost. Hopefully, with a bit of coaching and criticism, our youth will challenge old beliefs with articulation and eloquence.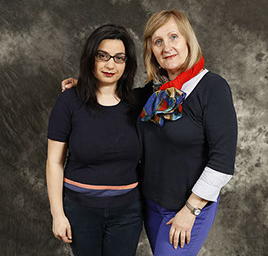 Yana Erlich
JK / Sk teacher
Elementary teacher
Ms. Yana Erlich is an MEd holder,
she is highly dedicated and skilled kindergarten, elementary and junior high school educator with thirteen years of experience teaching English, Hebrew and General Education including students with disabilities within an inclusive classroom setting of up to 35 students; dedicated to educational excellence and individual student achievement.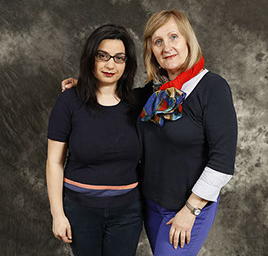 Irina Grishchenko
Dramatic Arts
Elementary teacher
Mrs. Irina Grishchenko has obtained her Bachelor's degree in Liepaja Pedagogical Academy in Latvia. She has special training in Culture and Art, as well as extensive training in stage direction and management. She has been a dramatic arts teacher and educational supervisor for over 35 years. Mrs. Griscenko is responsible for school's dramatic arts program, arts and crafts for elementary students, as well as annual Winter and End of the Year concerts.
Michael Peppler
English, Social Studies, History & Physical education
Elementary teacher
Mr. Peppler is teaching Social Studies, History and Physical Education- his favourite subjects. Born and raised in Richmond Hill, Mr.Peppler has an honours bachelo's degree in History and Sociology from the University of Guelph and a bachelor's of Education from Brock University. Beginning his career in education at the Posco schools in South Korea, Mr.Peppler has taught a variety of age groups teaching English to elementary grades as well as conversational English to the doctors at the local hospital.
Bringing excitement to everything he does, the lesson plans he designs never look the same as he weaves the big ideas of other courses, current issues and student ideas into the learning process.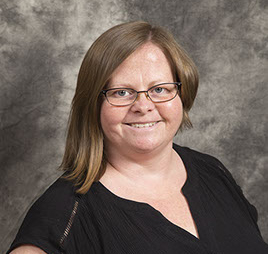 Andrea Malone
Science Teacher
Elementary teacher
Ms Malone is a recent graduate of the Bachelor of Education program at the University of Ontario Institute of Technology (UOIT) and is excited to share her extensive experience gained in her education, as a Scientist in School, and in her volunteer work. She has a keen understanding of inquiry, passion for Literacy, Science and Mathematics, excellent collaboration and teamwork skills and overall positive attitude.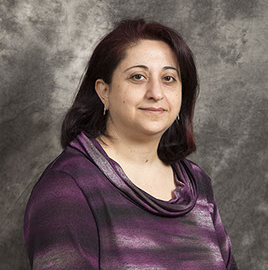 Hasmik Derziyan
Mathematics
Elementary teacher
Elementary school teacher with 20+ years of experience. Her motto is: Love kids and give them wings so they can fly. She has received her Bachelor Degree with Honors from Yerevan State Humanitarian College in Armenia. She started working as an Elementary School Teacher, and at the same time continued her studies at the University level. She received her Master's Degree of Speech Language Pathologist- Psychologist in 1997, with Honors as well. Ms. Derziyan's professional career started in Armenia, and continued in Canada. She has been with Discovery Academy since its foundation in 2006. She devotes her passion, knowledge and years of experience to children's harmonious intellectual and physical development.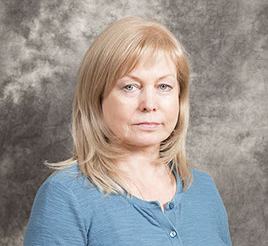 Oksana Didenko
Mathematics
Grades 1-2
Mrs. Didenko has been teaching at Discovery Academy for over three years. She has M.A.( Honours) with a major in English Language and Literature from Kharkiv State University ( Ukraine). She has completed a workshop on Innovative approaches to Teaching Business English and English for Special Purposes at British Council, Ukraine. Later, she took a training course in teaching the School of Tomorrow curriculum and the Administrator's Training course in the Moscow International School (Russia). She worked in a school using School of Tomorrow curriculum for a few years, and then for over ten years she ran a little school with bilingual program (Russian and English) in Kharkiv, Ukraine. Mrs. Didenko completed several courses of study for professional development at the annual Educators' Conventions in the Moscow International School (Russia). She has been tutoring both adults and children here in Canada, but her true passion is working with young learners – I find so much joy in helping them discover how engaging and rewarding the learning process can be.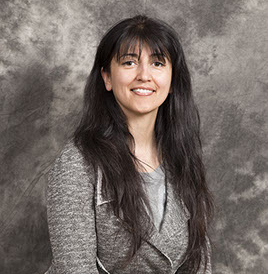 Irina Shirieva
Psychologist
Grades 1-2
Ms. Shiryaeva has completed her BA at a Linguistic University in Pyatigorsk in 1998. She has obtained a PhD degree in Psychology from the same university in 2005. With 15 years of experience as University professor and lecturer, she was researching the field of psychology. Ms. Shiryaeva is a specialized child and family psychologist. She helps and assists teachers with children's behaviour and gives recommendations to parents when necessary.